Treating All Patients With Dignity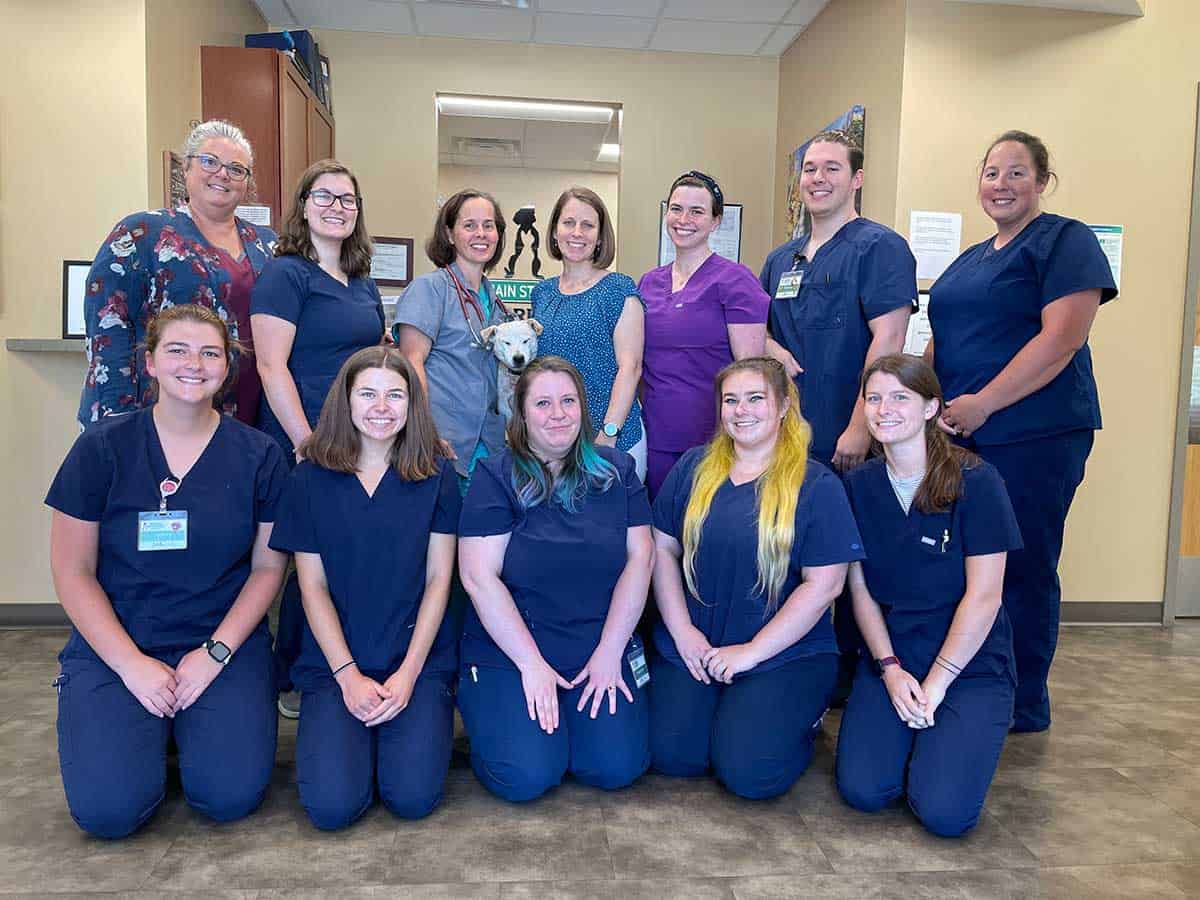 Main Street Veterinary Clinic (MSVC) is a women-owned clinic with a focus on personalized veterinary care for cats and dogs. With roots in the Blacksburg, VA community dating back 40 years, our caring and experienced owners want to bring comprehensive, individualized veterinary care to local pets and the people who love them. Main Street Veterinary Clinic (MSVC) is the only locally-owned veterinary clinic in town.
Request an Appointment
Patients First
At MSVC, we always put patients first. We provide attention to detail and compassionate care to ensure your pet feels safe and comfortable during their visit. We know that if the patient experience is not going well, the client experience will be distressing, and we want you and your pet to feel at ease when you come in to see us.
We truly care about our patients and will treat them with respect and dignity no matter what life stage they are in. While we love all cats and dogs, we have a special place in our hearts for shelter pets and senior pets, and go above and beyond to ensure they have the best possible care whether they have a home or not.
About Us
Meet Our Team
The Importance of Exercise for Your Pet's Physical and Mental Health
Do you want your pet to be as happy and healthy as possible? One of the best ways to ensure that is actually pretty easy. Exercise is essential to your pet's wellness—and for us too! Physical activity significantly impacts your pet's health, from running, playing fetch, and chasing toys to exploring new places and learning […]
Read More »
Pet Summer Parasite Control
As the weather heats up, it's important to be aware that your furry friend is at an increased risk of encountering pesky parasites. These tiny creatures can cause a range of health issues for your pet, from skin irritation and allergic reactions to the transmission of dangerous diseases. It's essential to take steps to protect […]
Read More »