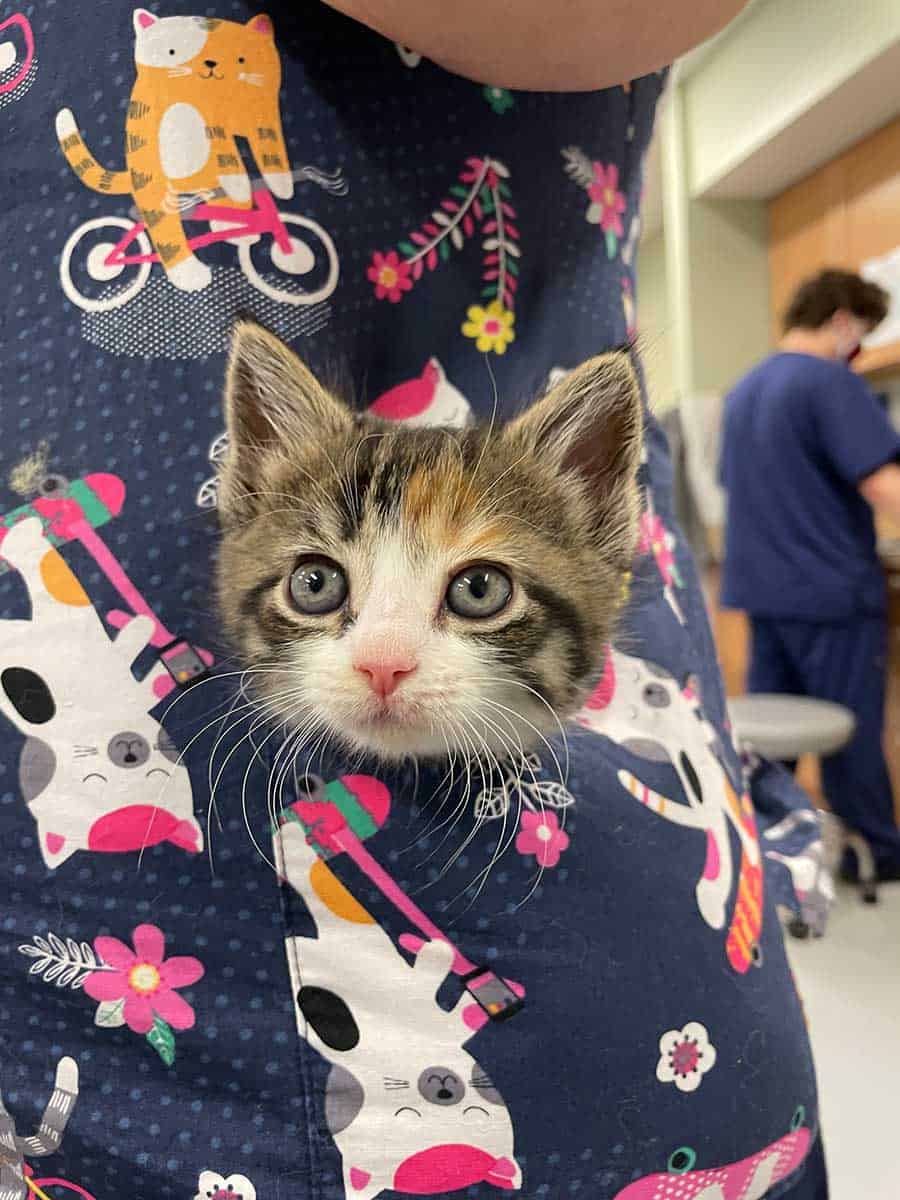 Did you know that most pets will have some form of gum disease by the age of three? Pet dental care is an extremely important facet of overall health and wellness. At Main Street Veterinary Clinic, we know that good health starts in the mouth, which is why we offer dental exams and X-rays to ensure your pet has no oral issues.
Dental Exam
We always perform an initial dental check during our wellness exams. If we see anything concerning, we will recommend that you schedule a separate dental exam.
Any time we perform a dental cleaning or X-ray, we use anesthesia to create the safest, most effective environment for your pet. Anesthesia allows us to do a more thorough cleaning without your pet moving around, which can be harmful for his or her health.
Dental Extractions
If necessary, we can perform dental extractions to remove infected or compromised teeth. Infections in the mouth can travel through the blood and cause issues for vital organs. If your pet is in need of more complicated dental procedures, we might refer you to a pet dental specialist.
Partnering for the Best Dental Care
In order to provide the most optimal dental care for your pet, it is important that we work together. At-home dental care is an essential aspect of tooth and gum health. We recommend brushing your pet's teeth at home and using products that can enhance oral health.
The Veterinary Oral Health Council has some great resources on brushing your pet's teeth and helpful products that can combat plaque and tartar. Click here to learn more about at-home dental care for cats and dogs.
To learn more about our pet dental services or to request an appointment, call or text (540) 951‑1002 or request an appointment online.