Top 5 Ways to Show Your Pet Some Love This Month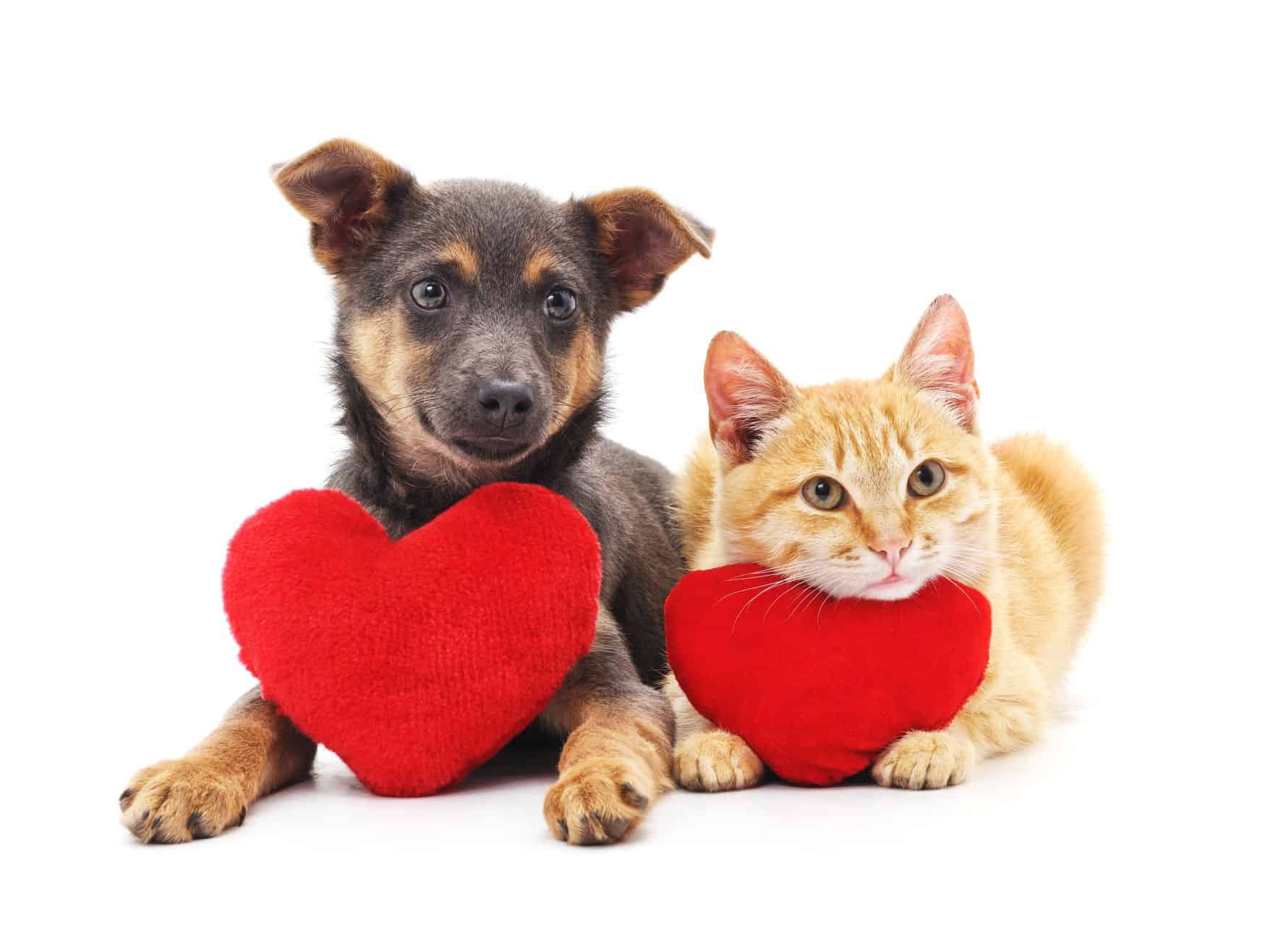 February 14 is a day for showing that special someone how much they are loved, and while our cats and dogs are certainly worth honoring on Valentine's Day, there is a separate pet holiday reserved just for our animal companions! February 20 is Love Your Pet Day, and it's the perfect time to shower your furry friend with extra doses of TLC.
At Main Street Veterinary Clinic, we love caring for your pets every day of the year, and to make Love Your Pet Day extra special for our pet families, we're sharing five fabulous ways to show your cats and dogs how much you care. Choose one or a combination of activities for a day of pet fun and snuggles.
Make New Memories
Celebrate Love Your Pet Day by trying a new activity with your pet. Visit a dog park you've never been to, walk a new route, or explore a state park. Make the new adventure extra special by splurging for a new harness and leash, or a new pet stroller.
Throw a "Love Your Pet Day" Party!
What could be more fun than celebrating with other pet parents? Host a gathering of friends, family, and their animal companions for a party complete with heart-shaped homemade pet treats, pet-friendly party favors, and a screening of your favorite pet-themed film. Suggestions? The Secret Life of Pets, Lady and the Tramp, and The Aristocats.
Turn Your Home Into a Pet Spa
Dim the lights, cue up some soothing tunes, and treat your cat or dog to a gentle pet massage. Follow it up with the perfect pet pedicure using pet-appropriate nail polish. Dog lovers can reward their furry companions with a relaxing soak in the tub, and cat parents can skip the bath and treat their favorite feline to a thorough brushing from head to tail.
Splurge on Something Special
Splurge on one big, practical item, and it's a gift that will keep on giving! Some top recommendations:
A catio so your kitty can safely enjoy the great outdoors
An orthopedic memory foam pet bed to keep your pet comfy and cozy
A pet fountain to encourage your pet to drink plenty of water
Just Be Together
Put down the cell phone and spend uninterrupted time with your pet. Indulge your pet with some new toys and just play. Follow your pet's cues, and when it's time for a break, fix each of you a healthy snack, cuddle together, and talk to your pet in a soothing voice. What better way to celebrate Love Your Pet Day than by spending a day doing exactly that?
We hope you and your pet enjoy this month's pet holiday, and our team looks forward to seeing you both at your pet's next wellness visit.